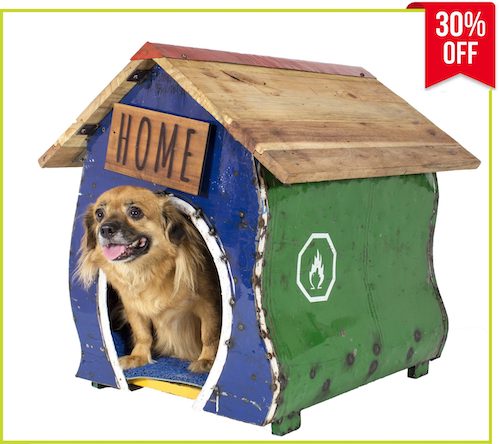 If you are looking for a new dog house look no further, this is the one for you. Solidly built and made to last, your best friend will thank you time and again.
H 65.5 cm W 58 cm D 67.5 cm
H 25.79 in W 22.83 in D 26.57 in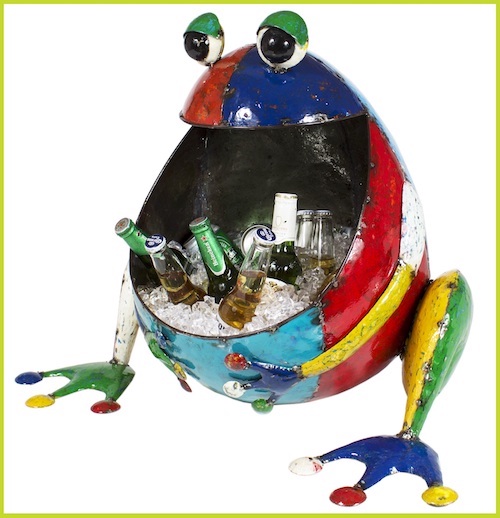 Freddy the Frog Beverage Tub is a fresh take on our ever popular cooler range. Bringing a smile to your face and a splash of colour to your home.
H 21.1   W 28.7   D 18.1 in
H 53.5   W 73.0   D 46.0 cm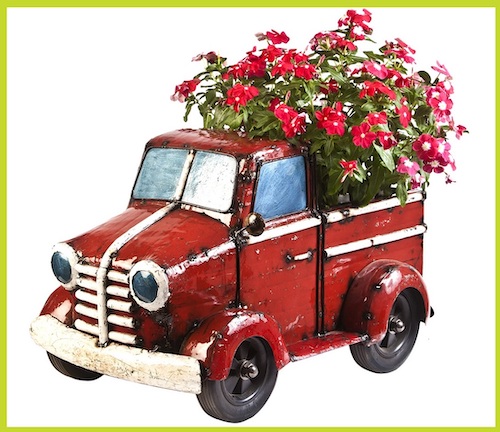 Red Mini Pick-up Truck is an affordable Garden Planter and Drink Cooler. The wheels allow you to easily roll the truck around, depending on how you prefer to use it.  The handy drainage plug allows you to empty excess water and wipe clean easily.
H 37cm  W 36.5cm  D 59cm
H 14.6in W 14.4in   D 23.2in
As a Drinks Cooler, it Holds approximately six average sized bottles
"Every one of our products is made by hand in a workshop that has transformed the lives of hundreds of people. We value our crafts people's hands and hearts; they work to create unique pieces of remarkable sculpture, décor and furniture." ~ Aaron Jackson

SHOP NOW

FIND A RETAILER

BECOME A RETAILER
"We have a network of stores around the world that enable you to access our products."